"The dream is over. What can I say? The dream is over. Yesterday I was the Dreamweaver. But now I,m reborn. I was the Walrus. But now I,m John. And so dear friends you,ll just have to carry on...The Dream Is Over."
Remembering John Lennon Murder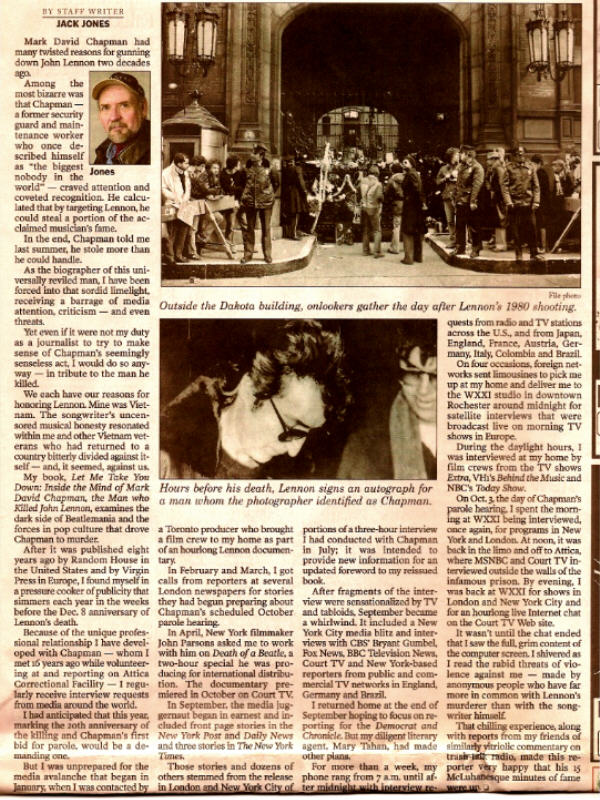 D&C Newspaper 2000
Click Here To Hear Johns Voice
"...Imagine all the people living life in peace. You may say I,m a dreamer but I,m not the only one. I hope some day you,ll join us and the world will be one..."